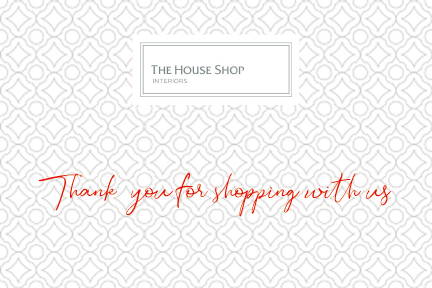 As a valued in-store customer, we want to treat you to a little gift.

create an account with us and receive 15% off your next online order with our special code:
onlinegift

*Limited time only. Terms and Conditions apply: onlinegift discount code may only be used once per customer account / delivery address.
The House Shop reserves the right to revoke the discount code prior to your order being dispatched if found in violation of the T&Cs.